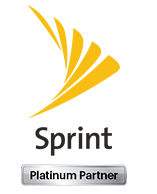 Solutions
Remote Device Control 360°
In today's mobile environment, executive teams are asking some pretty tough questions to their IT team in regards to their wireless program:
"What happens if one of our employees' lose their device, can someone get into our information?"
"Is there a way we can track our mobile workforce to ensure they are as productive as they can be out in the field?"
"Is there a way to proactively set up an alert to a mobile user to avoid additional costs?

As a leading provider for integrated mobile solutions, Wireless Innovations can help you provide answers and solutions that focus on your company's immediate needs. Wireless Innovations' Remote Device Control 360°is designed for real-time actions that secure, track, enforce, alert and support a company's mobile fleet of devices remotely from a centralized location.
Remote Device Control360° is a single integrated web-based mobile device and WLAN management software which allows a company to enforce security and compliance policies over-the-air (OTA). Policy can be defined by role, function, location, group etc.
Security - Remote Device Control 360° can remotely wipe or lock a device, require a power on password and disable particular applications and or the use of Internet Explorer.
Monitoring - Remote Device Control 360° can seamlessly monitor a device across both WWAN and WLAN networks. To ensure your employees are being as efficient as possible, GPS tracking and bread crumbing are available on wireless devices.
Management - Remote Device Control 360° has the ability to remotely manage device settings, profile and configurations as well as provide OTA application and OS updates. Proactive alarms and alerts can be sent to a device, you can also manage a group of devices that are defined by your control settings.