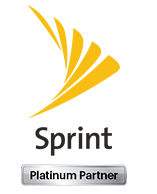 Solutions
OEM & Hardware Solutions
To provide a seamless and successful wireless experience, we offer an array of unique devices.
As a service to our customers, we provide the ability to incorporate a specific piece of hardware into the entire wireless solution including ordering, processing, configuration, testing, kitting, peripherals and overall support.

To ensure your company has a flawless implementation, Wireless Innovations is aligned with several OEM and Hardware manufactures'. If you don't see a manufacture that you are looking for below, please ask us, we are positive we can assist you!
Hardware Suppliers
Airclic
Epson
Panasonic
Blackberry
Heartland
Sierra Wireless
Citizen
HP
Symbol
Cradlepoint
Intermec
Tellular
Dell
Nexaira
Unitech
Echosat
Novatel
Encore Networks
NSG