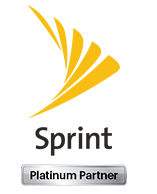 Solutions
Mobile Policy and Expense Management 360°
Companies today have many aspects they have to consider when it comes to designing and implementing a wireless strategy. Three key elements that companies are concerned with are:
How to Mitigate Mobile Risk
How to Enforce Mobile Policy
How to Control Mobile Expenses
Wireless Innovations managed service portfolio has developed several solutions that can assist with your company's needs and concerns.

Mitigating Mobile Risk:
Mitigating mobile network connectivity risk is a big concern for companies today. Mobile Policy Management is a solution that automates and enforces network security to the mobile user through centralized controls.
Mobile Policy is a vital service for any company who wishes to remotely control the connectivity options of their mobile workforce. This service allows for IT visibility into the mobile users request to access the company network through public, private, wired or wireless networks, than enforce the mobile policy put in place.
Enforcing Mobile Policy:
Mobile Policy allows a company to centrally enforce, supervise and automate mobile access policies remotely. Mobile access policies are the guidelines that manage how mobile workers connect to public, private, wired or wireless networks. The key to ensuring that a company can eliminate security risks which are associated with mobile workers connecting to networks outside of the corporate firewall, are the mobile access guidelines that are defined within the company. Once these guidelines are in place, the end user will experience"zero-click" connectivity, meaning the end user is automatically connected to the best network defined by their company policies.
Controlling Mobile Expenses:
When developing a company's wireless strategy, understanding and controlling mobile expenses are important factors to consider. Wireless Innovations' Expense Management 360° delivers and drives financial efficiencies and insight to your wireless program.
Our Expense Management Program enhances control and improves visibility of telecom expenses through web services and reporting. The service can validate and audit wireless charges, provide a company with integrated timely reports as well as the ability to tailor ad-hoc reports.
If you are looking for zero usage, 411, international or roaming reports which can be customized at a group level, per cost center or individual level, Wireless Innovations has the solution for you!