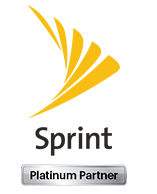 Solutions
Video Over 4G
More than ever companies are looking for ways to effectively communicate to their employees or clients while keeping costs under control.
Does your company manage numerous face to face meetings?
Does your company have home offices or a remote workforce?
Does your company need to reduce travel expenses?
Has your company already reduced travel expenses and needs to re-establish personal communications?
Does your company need to develop closer relationships with customers?

Wireless Innovations wide range of Video Over 4G can help your company achieve these goals, increase your revenue, save overall costs and stay ahead of your competition.
Vertical Industries Include
Enterprise
Government
Education
New Media
Health Care
Energy
Solution Specific
Executive Announcement
Training
Marketing
Digital Signage
Video Security Surveillance
Monitoring Remote Facilities

Mobile Video Streaming
Imagine being able to broadcasts live video announcements in a moment's notice to every employee including mobile employees in your company!
Wireless Innovations cost effective mobile live video streaming leverages your company's existing network to provide an innovative solution that fits right into your company's infrastructure and communication needs.
Wireless Innovations 4G Solutions can allow your top executives to effectively communicate to ALL employees through real-time live video streaming for important announcements such as:
New Products
Natural Disaster or Crisis
Executive Announcements
Digital Signage
Imagine being able to convey entertainment, advertisements and educational videos directly to digital signage displays in the most isolated locations?
Wireless Innovations Digital Signage solution is able to use wireless connectivity which integrates with most digital signage brands, allowing you to provide live and on-demand IP video to your viewers. Thus increasing the viewer's attention of the signage displayed.
Integrated 4G Communication Solution
How would you like to be able to integrate all the ways your company currently communicates into a single, streamlined communication system that can reach all employees including mobile employees?
Wireless Innovations Integrated 4G Communication Solution can incorporate:
A conference call
A phone call
A video conference
A face to face meeting
A web conference
An IM session
Integrating all these communications into one system not only simplifies your communications needs but reduces IT support as well as overall costs.
Contact Wireless Innovations today to learn more about Video Over 4G!